Lighthouse Vuurbaak Katwijk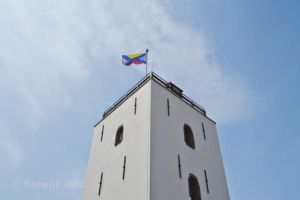 The lighthouse of Katwijk aan Zee, also known as 'Vierboet', is the second oldest surviving lighthouse building in the Netherlands. The tower stands 45 feet (14m) tall, and is located behind the boulevard near the Vuurbaakplein (Light House Square), on the southwest side of the village. The tower is open to the public since 1968 in ...
Keukenhof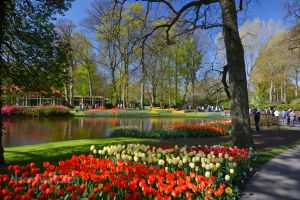 Keukenhof, for over 60 years known as the world's most splendid celebration of spring, invites you to experience the renewal and beauty of this season. Discover an oasis of calm and ...
Book tickets online
LEGOLAND Discovery Center
An unforgettable experience for LEGO® fans of all ages. This indoor LEGO® play paradise is packed with interactive attractions, play zones, and impressive creations. What can you expect at ...
Book tickets online
Jump Town
Discover the exhilarating world of Jump Town, a trampoline park that's a class apart in Zandvoort! For children from 7 years and adults, for beginners and advanced. This cool ...
Book tickets online
Zoo Rotterdam - Diergaarde Blijdorp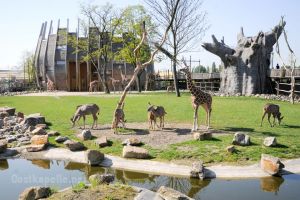 Visit Rotterdam Zoo and see fascinating animals that feel perfectly at home in specially-imitated natural landscapes. Avoid the long lines and explore one of Europe's most beautiful ...
Book tickets online
Madurodam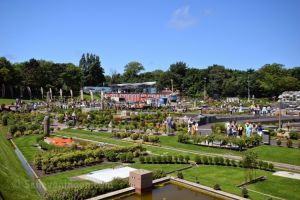 Experience the Netherlands in miniature at Madurodam, located in The Hague. This unique miniature city offers a playful and educational look at all the distinctive aspects of the ...
Book tickets online
Mill and Lake Tour from Katwijk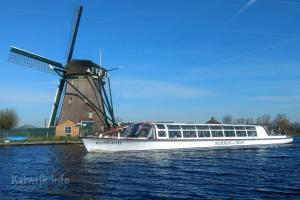 From the centre of Katwijk, you set off on a 3-hour boat trip over the Kagerplassen. The stunning views, the gentle lapping of the water, the ...
Book tickets online
Baluba Indoor Playground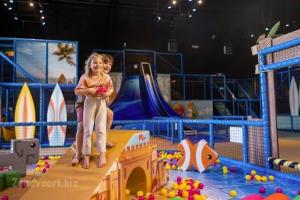 The Baluba Indoor Playground in Zandvoort is a true paradise for children. The variety of play equipment ensures that children up to 12 years old can be entertained for hours on ...
Book tickets online
CORPUS reis door de mens
In CORPUS, you get to know the wonders of the human body: your own body! See, feel, and hear how your ingenious body works in a spectacular, nerve-tingling 'journey through the human'. ...
Stoomtrein Katwijk-Leiden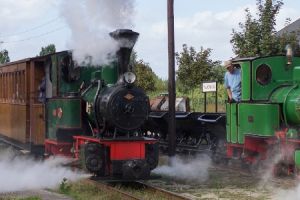 As you enter the station, it seems as if you have stepped back in time. At the platform a nearly 100 years old steam locomotive and its antique wooden carriages are waiting for you. The ...
Tulip Experience Amsterdam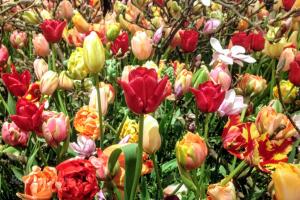 Awarded with the prestigious title of the world's 'Best Hidden Gem 2023'. Step into a world of colour and culture in the heart of the Bulb Region at Tulip Experience Amsterdam. ...
Book tickets online
Duinrell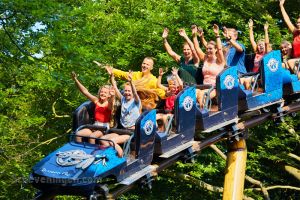 A fantastic destination for families and thrill-seekers alike. With a wide range of attractions and the famous Tikibad swimming pool, ...
Book tickets online
Drievliet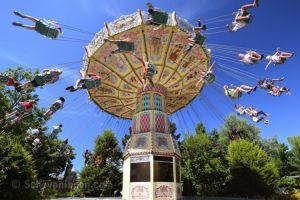 A day full of fun and adventure awaits you at Drievliet Amusement Park in The Hague. This family-friendly amusement park offers a range of attractions for young and old. What ...
Linnaeushof
Linnaeushof is justified in calling itself Europe's biggest playground. Linnaeushof offers more than 350 playground attractions, including cable cars, ...
Jumpin' Noordwijk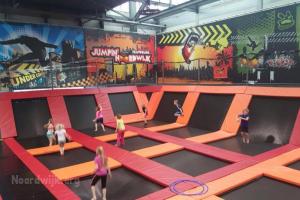 Enjoy 1 or 2 hours of trampolining at Jumpin' Noordwijk! This indoor trampoline park is a whopping 1000 m2 in size and is packed full of challenges. In short, a sporty outing for both ...
All American Bowling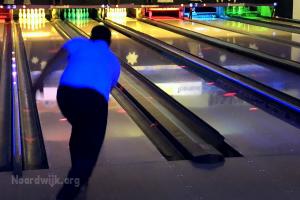 Going for a nice outing? The Bollenstreek is a diverse and attractive area. You'll find beaches, extensive dune areas, and cosy spots there. Noordwijkerhout also has fun attractions including ...
Book tickets online
SchuitjeVaart Rondvaarten
Stille Mare, Leiden
tel. +31 715 120 394
Rederij van Hulst Rondvaarten
Schiestraat, Noordwijk
tel. +31 713 010 133
De Leidsche Rederij
Brillstraat 13, Leiden
tel. +31 715 282 252