Naturalis - Museum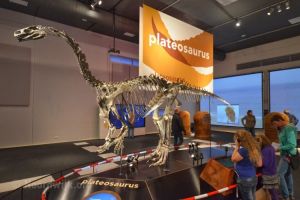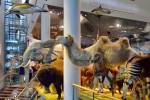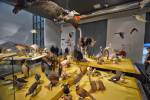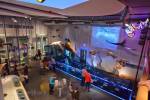 Visit the Natural History Museum Naturalis in Leiden, a vibrant place where you don't just see nature but truly experience and engage with it. This modern museum invites visitors of all ages on an interactive journey of discovery through the natural world.
What Can You Expect?
Highlights from the Collection: Naturalis houses an impressive collection of 42 million plants, animals, fossils, and rocks, ranking among the top five in the world in terms of biodiversity. At Naturalis, you'll travel through time and learn about the earliest life on Earth, life in the Netherlands during the Ice Age, and the powerful primeval forces of our planet. Come face to face with an impressive African elephant, a 9-meter-long Maashagedis, a primeval horse, and a mammoth. Discover the ingenious tricks of plants and animals and explore the devastating power of volcanoes.
Dinosaurs: A highlight of the museum is the crown jewel: Tyrannosaurus rex Trix. In a 12-meter-high Dino Age room, dinosaurs come to life with special projections and sounds, turning fossils into flesh-and-blood animals. Also, admire the impressive Triceratops, of which Naturalis has excavated multiple specimens.
Interactive Experiences: The museum offers a range of interactive exhibitions that immerse visitors of all ages in the fascinating world of nature. Young explorers and their families can explore nature together in the newly designed exhibition spaces.
Meet the Scientists: Visitors can ask questions to scientists at Naturalis, have their own nature finds examined, and even witness live preparation work.

Naturalis in Leiden is more than just a museum; it's a lively place where nature comes to life. Whether you're interested in the Earth's history, today's biodiversity, or the science behind nature, Naturalis offers an unforgettable experience for the whole family.
Furthermore Naturalis is near the following sights: Museum Volkenkunde (±600 m), Hortus botanicus Leiden (±1,1 km), CORPUS reis door de mens (±1,6 km), Stoomtrein Katwijk-Leiden (±2,1 km) & Spinozahuis (±3,9 km).
For information:
Darwinweg 2, Leiden
tel. +31 715 687 600
web.
Website