South Holland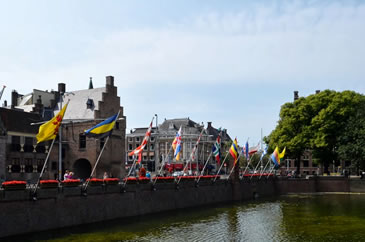 Zuid-Holland is situated along the North Sea in the estuary of the Rhine and Maas. The province is known for its elongated beaches, dunes, colourful bulb areas, stretched out polders, cheese farms, historical windmills and peat pools. The continental coast is determined by dunes and seaside resorts as Noordwijk, Katwijk and Scheveningen, all originated from small fishermen villages. Behind the coast we find the urban sites of Den Haag and Leiden and up North to it the bulb region. Zuid-Holland is due to its high population pressure a province with big contrasts. Between the beaches and polders it is more and more proliferating with the necessary space for harbour- and industrial areas, greenhouses and bulb fields, cities and villages.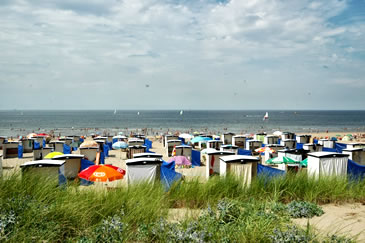 In the 16th and 17th century the province has been developing to the most prosperous region worldwide. The wealth had a positive result for sciences and arts. Principally the Dutch art of painting from that florescence is world-famous. In the cities, monumental churches, copiously decorated public buildings and stylish manors appeared. Many cities have a rich history which can be find back in a wealth of monuments. Think about Amsterdam and Delft with its beautiful canals, the old university city of Leiden, the maritime Brielle and the perfectly preserved rampart city of Nieuwpoort. The marvellous monuments, the shady canals, old aged patios and museums full of world-famous masterpieces are the biggest points of attraction. At the countryside mostly dikes, polders, farms and not to forget mills are portrayed.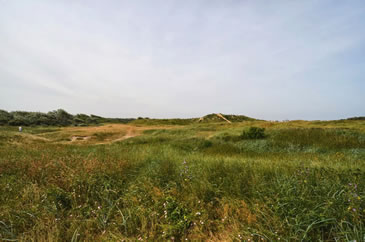 In between all those historical cities, seaside resorts and large rivers , there is the so typically Dutch landscape of polders, dikes, mills, church paths, dike villages and pollard willows. There is something for everyone. Aquatic recreationists will have their mouth water when they see the vast lakes of Nieuwkoop, Reeuwijk, de Kaag and Haringvliet. Cyclists enjoy their heart's content in the Waarden as Krimpener-, Alblasser- and de Hoeksche Waard. One could make a tour along the picturesque small rivers as the Vlist or the Linge or one can climb on the saddle.
Tours