Lighthouse Vuurbaak Katwijk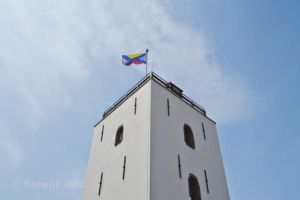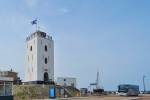 The lighthouse of Katwijk aan Zee, also known as 'Vierboet', is the second oldest surviving lighthouse building in the Netherlands. The tower stands 45 feet (14m) tall, and is located behind the boulevard near the Vuurbaakplein (Light House Square), on the southwest side of the village. The tower is open to the public since 1968 in the summer months.
Characteristic
Name: Vuurbaak or Vierboet
Built: 1605
Tower height: 14,0 m
Light height (above sea level): 30,0 m
Manned: No
Open to the public: July and August
Furthermore Lighthouse Vuurbaak Katwijk is near the following sights: Katwijks Museum (±550 m), Mill and Lake Tour from Katwijk (±800 m), Jachthaven Katwijk (±1,4 km), Subtropical swimming pool Aquamar (±1,5 km) & Space Expo (±2,6 km).
For information:
Vuurbaakplein, Katwijk