Art Museum The Hague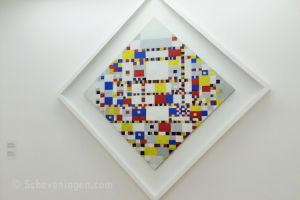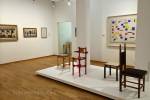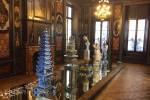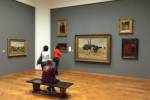 The collection of Modern Art of the Municipal Museum offers an overview of Dutch art since the beginning of the 19th century, complemented with quintessential examples of art which developed in other countries in that same period. Collection cores are: The Hague School, the Symbolism around 1900, the artists around 'De Stijl' and the 'Bauhaus' and Expressionism.
The Kunstmuseum Den Haag (Art Museum The Hague) owns paintings by Piet Mondriaan, Pablo Picasso, Theo van Doesburg, Bart van der Leck, Charley Toorop, Claude Monet and Francis Bacon, among others. The museum also bought a large portion of the New Babylon works of Constant Niewenhuijs, after the big New Babylon exhibition in 1974.
The museum is home to the largest collection of paintings and drawings by Mondriaan in the world. This is mainly thanks to the art collector Sal Slijper, who left behind a large number of paintings by Mondriaan to the museum after his death, particularly ones from his figurative period. Furthermore, the museum owns Mondriaan's last painting; Victory Boogie Woogie.
Furthermore Art Museum The Hague is near the following sights: Museon (±50 m), Panorama Mesdag (±1,6 km), Madurodam (±1,7 km) & LEGOLAND Discovery Center (±2,6 km).
For information:
Book tickets online
Stadhouderslaan 41, Den Haag
tel. +31 703 381 111
web.
More information