Space Expo - Museum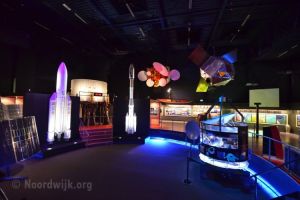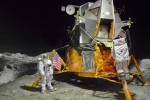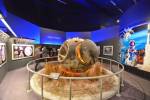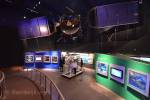 The official visitor center of the European Space Agency (ESA) in Noordwijk. This fascinating space exhibition takes you on a journey to the farthest reaches of our universe.
What to Expect at Space Expo in Noordwijk?
Space Adventures: Experience the wonders of space exploration and discover the history and future of humans in space.
Interactive Exhibitions: Explore interactive displays that teach you everything about space exploration, satellites, and the many aspects of life and work in space.
Real Spacecraft: Admire real spacecraft and satellites, including a life-sized model of the ISS (International Space Station).
Space Simulator: Step into a space simulator and experience what it's like to be an astronaut, with simulations of rocket launches and weightlessness in space.
Top Attractions: Highlights of Space Expo include:
- The original Soyuz capsule used by André Kuipers to return to Earth.
- A lifelike model of the Apollo moon lander.
- The Ariane rocket, an impressive testament to the power of space exploration.
- Interactive exhibitions about the sun, planets, and distant galaxies.

Discover the Endless Wonders of the Universe
Space Expo is an inspiring destination for anyone fascinated by space and the stars. Whether you're a space enthusiast or simply curious about the unknown, Space Expo offers a unique and educational experience.
Furthermore Space Expo is near the following sights: Jachthaven Katwijk (±1,3 km), Subtropical swimming pool Aquamar (±1,6 km), Mill and Lake Tour from Katwijk (±1,8 km), Katwijks Museum (±2,1 km) & Lighthouse Vuurbaak Katwijk (±2,6 km).
For information:
Keplerlaan 3, Noordwijk
web.
Website