Lighthouse Vuurbaak Katwijk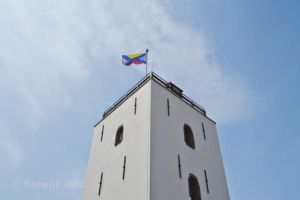 The lighthouse of Katwijk aan Zee, also known as 'Vierboet', is the second oldest surviving lighthouse building in the Netherlands. The tower stands 45 feet (14m) tall, and is located behind the boulevard near the Vuurbaakplein (Light House Square), on the southwest side of the village. The tower is ...
Kinderdijk Molens
Kinderdijk is located sixty miles south of Amsterdam. Here nineteen glorious masterpieces, all dating from 1740, compete for the visitors' attention. Kinderdijk is one of the best known sights of Holland and together with the Zaanse Schans, Kinderdijk is probably one of the best known ...