Panorama Mesdag - Museum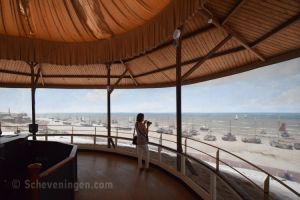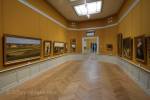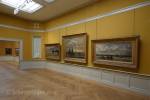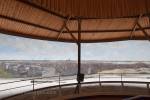 Dive into the world of 19th-century art at Panorama Mesdag in The Hague. This unique museum houses the famous panoramic painting by Mesdag, a masterpiece that spectacularly transports visitors back to Scheveningen in 1881.
What Can You Expect?
Iconic Artwork: The centerpiece of the museum is the gigantic panorama, one of the oldest 19th-century panoramas in its original location. Standing at 14 meters in height and spanning 120 meters in circumference, it offers a 360-degree view of the sea, dunes, The Hague, and the old fishing village of Scheveningen.
Historical Significance: Panorama Mesdag is a cultural heritage and provides a unique glimpse into Dutch landscape and life in the late 19th century.
More Than Just a Panorama: In addition to the famous panorama, there are rotating exhibitions and a permanent collection featuring works by Hendrik Willem Mesdag, his wife Sientje Mesdag-van Houten, and contemporaries.
Interactive Experience: The museum offers an interactive experience where visitors can learn more about the history and technique behind the panorama.
Educational Programs: There are educational activities and tours available for both children and adults, providing a deeper understanding of this unique art form.

Visit Panorama Mesdag for a unique art experience that takes you on a journey through time. Stand face to face with the imposing panorama and be swept away by the beautiful details and historical richness of this Dutch masterpiece.
Furthermore Panorama Mesdag is near the following sights: Museon (±1,6 km), Madurodam (±1,6 km), Art Museum The Hague (±1,6 km), LEGOLAND Discovery Center (±3,4 km) & Louwman Museum (±3,6 km).
For information:
Zeestraat 65, Den Haag
tel. +31 703 106 665
web.
More information