Drievliet - Attraction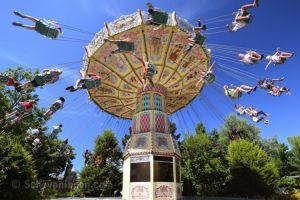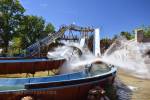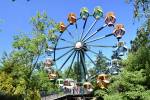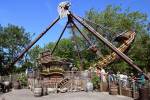 A day full of fun and adventure awaits you at Drievliet Amusement Park in The Hague. This family-friendly amusement park offers a range of attractions for young and old.
What can you expect at Drievliet Amusement Park?
Various Attractions: Whether you're looking for thrilling roller coasters, interactive play equipment, or calm family rides, Drievliet has something for everyone.
Family-Friendly Environment: The park is ideal for families with children and provides a safe and fun environment for a day out.
Shows and Entertainment: Enjoy live entertainment and shows that are performed throughout the day in the park.
Unique Attractions: Some unique attractions at Drievliet include:
- The Copper Mine, a dynamic family roller coaster that races through an old mining area.
- The Haunted Castle, a spooky adventure for the brave.
- The Jungle River, a whitewater ride that takes you on an exciting journey through an exotic jungle.
- CineMagic 5D, an immersive 5D cinema experience.
- The interactive Dynamite Express, where visitors can influence the action themselves.

A Day Full of Fun at Drievliet Amusement Park
Drievliet Amusement Park is the perfect destination for an unforgettable day full of fun and adventure for the whole family.
For information:
Laan van 's-Gravenmade, Den Haag
tel. +31 703 999 305
web.
Website